VancouFur Guests Of Honor
2014 Guests of Honor: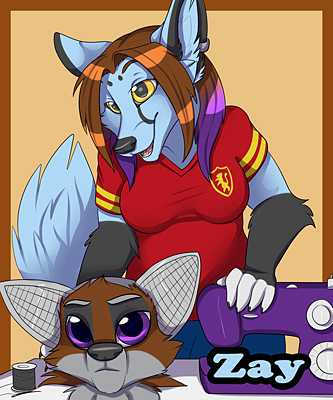 This year at VancouFur we are proud to continue our tradition of bringing in Guests of Honour who both contribute and help those around them and have yet to have the chance to be honoured by our community. We are proud to announce that this years Guests of Honour are Zay and Wolever, Suit and Craft makers from their company "Fox Closet" in Alberta, Canada!
Zay has been crafting for most of her life. She took fashion design and production in school, where she learned many of her skills including pattern drafting. She made her first fursuits (2 black and orange cats for halloween) in 2005 and has been making suits and whatever else catches her fancy ever since. She has recently added an embroidery machine to her collection, and has been learning how to digitize files to make fun thread art and embroidery. Zay likes to dabble in many things; soap, candle and beauty product making, drawing, sculpting and painting...anything that looks like a fun challenge. She loves the DIY community, and how you can learn new things and trade information. Her partner, Wolever, provides...motivational nagging ;) "I bounce ideas off of him and he is moral support. I think I managed to get him to cut some minky fabric strips once, lol!"
Community Spotlight: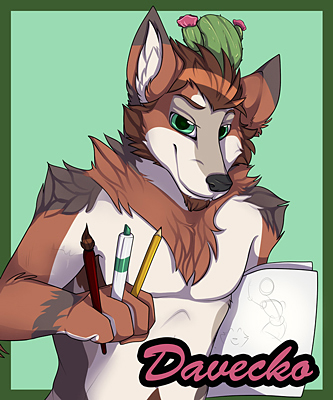 This year we are proud to be honouring an artist within our own backyard as our Community Spotlight: Davecko. (http://www.furaffinity.net/user/davecko) Dave has been instrumental in providing VancouFur with amazing art and support over our first two years as a convention, all for free and in his spare time. He is a favourite personality in our community, showing kindness and grace to those around him. He has also recently devoted himself yearly to being involved in the Ride to Conquer Cancer - A fundraising bike ride from Vancouver to Seattle.
DJ Spotlight: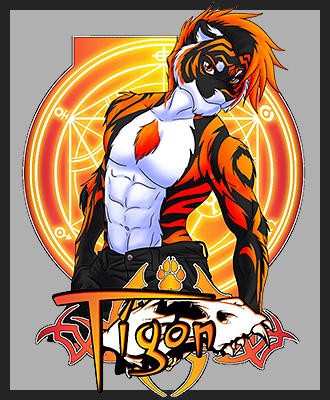 Tigon's dj career started in his Seattle living room in 2002 on a pair of belt driven turntables passed down from several other Seattle locals who had upgraded.
He eventually joined up with hard dance heavyweight production company Next Level Muzik and under the tutelage of RYLE soon began attracting fans across the region. In 2009 Tigon united with long time Hardcore DJ Dummy, and formed Nu Breed Entertainment, a production company focused on the Hard Dance and Hardcore genres. Their Bounce franchise has been one of the happiest and most vibey parties year after year. Collectively The Nu Breed, Tigon and Dummy, and now with seattleHARDCORE.com and Harder Faster Louder management have been responsible for both US Tours for Aussie Hardcore duo Cotts & Ravine as well as the retirement tours for Sharkey and Kevin Energy.
Over the past few years, Tigon has also spearheaded the DJ Group 'Fur The Record', as well as volunteered his time and talents organizing dance events across the region, as well as helping at cons including VancouFur, Further Confusion, Rainfurrest and Biggest Little Fur Con. He has become known for his inclusiveness in always trying to give every DJ a chance to play.
Today Tigon's sound has evolved and although he will typically still spin his own unique blend of hard dance, he's been know to jump around to as many as 15 genres in one set. One thing is for sure... Tigon's sets will keep your body moving for the entire time he's on, and keep you guessing what he's going to play next.
NEW* Musical Spotlight: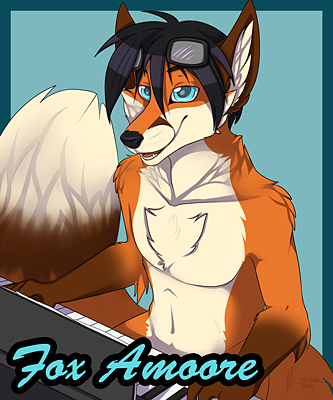 Info coming soon!
NEW* Guest DJ:
Info coming soon!