VancouFur Dealers Den
VancouFur is pleased to have a bigger and better dealers den this year, with space for more dealers and a bigger variety of things to buy and sell.
Official Dealers Den Table List
Applications for DD tables closed and were a huge success! Approved vendors for Dealers Den is as follows. Please note this list may change as we approach the convention.


Dealers Den table map - Tables 1-28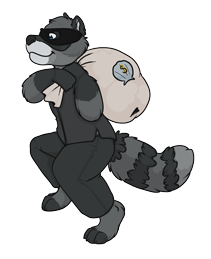 1 - Maegen Erickson
2 - Davecko
3 - Ceowolf
4 - Onnanoko and Baka Tatsu Design
5 - Furoticon
6 - Shadowmyst
7 - Mystiqe
8 - Redcoat Cat
9 - Woodland Creature
10 - Guiltyfox
11 - Lowly Squid
12 - Nirokia
13 - Etuix
14 - Chupup
15 - Ryusuke Gomez
16 - Shagpoke
17 - Weregeek
18 - Mitty Mandi
19 - Nicoface Art
20 - Sushidragon/Dinosaur Pony Studio/Keianza
21 - Fable
22 - Apoxon
23 - Temrin / WildElement Studios
24 - Kitsumi
25L - Ph8LWolf
25R - Gishkishenh
Guests of Honour:
26 - GOH - Akonite/Bad Furry/Lineshine
27 - GOH - Seylyn (Fluff Buddies)
28 - GOH - Rhari

Pricing for Dealers
This year at VancouFur, dealers den tables will be $40. Please note that the price for a dealers table does not include registration for the convention. Full tables are 6'x32", half tables 3'x32". Please note that all dealers den tables are non-refundable and non-transferable.
Please also be aware that a Dealers Den table fee does not include an attending registration.
Dealer's Den Applications
Changes this Year
As you may or may not be aware, most furry conventions have very short windows of time that dealers can apply to the Dealers Den. This is because Dealers Dens throughout the fandom have a limited amount of space.
Different conventions of course approve their dealers in different way. It is commonly misunderstood to be a first-come-first-served basis, but behind the scenes this is rarely if ever strictly adhered to. We understand that this first-come-first-served basis has left our dealers den looking remarkably similar over the last few years, and we have worked hard to find a fair and awesome way to make things better.
First of all, we're going to open our dealers applications for a full 24 hour period, regardless of how many people apply. Every application will be considered fairly.
Secondly, we're going to open that period from noon to noon, so as to allow both night-owls and early birds to get a chance.
Third, we are going to introduce an ENTIRELY OPTIONAL charity drive with special rewards for the dealers. Two tables will be available for silent auction, and all proceeds will go to VancouFur's chosen charity.
Fourth, we are going to strive to remove any staff-bias from the picture. Applicants will be chosen by a panel of 5, at least 3 of which must be non-staffers. Two tables will be reserved for selection by our Dealer's Den lead. This is a non-biased selection intended to add a greater variety of unique and interesting content to the room.
Lastly, we have nearly doubled the number of tables available in our dealers den!!
Our intent following these changes is to give people a fair amount of time to apply, and once the applications come in, we'll do our best to get dealers that the attendees will love to spend all their hard earned money at! This process is all about ensuring that the attendees have a lot of selection and options, and as a result to ensure that the dealers who do get in will earn lots!
Times to Submit Applications
You will be able to submit applications for the dealers den from October 1st 2014 at 12pm Noon to October 2nd 2014 at 12pm Noon. During this time we will take any and all dealers applications between those times.
Any applications submitted after 12pm noon on October 2nd will not be considered. There will be no exceptions.
The full list of dealers that have been accepted will be posted no later than October 5th 2014 (date tentative). UPDATE! Due to illness the dealers den list will be delayed until aprox. Late Monday, October 6th or early Tuesday, October 7th.
Application Requirements
We will need to be provided with the following information to complete your Dealer's Den application:
Full name, address and phone number
Detailed description of what you intend to sell
Links to pictures and galleries of your products
A brief biography of yourself
Have you been a dealer before at VancouFur?
Do you need extra tables?
Full names of any dealers assistants
How to apply:
Please follow the steps below to register for your Vancoufur 2015 Dealers' Den table:
Register with VancouFur at the Dealers' Registration Kiosk.
An email response will be sent when our staff have reviewed your application.
Note: We are currently looking into whether additional licenses and/or paperwork are needed, and we may request further information from you.
Upon receiving an approval email, you will be able to pay for your table and regular con fees at the Dealers' Payment Kiosk. Note: It is strongly recommended that you send your payment via an "instant" payment method (e.g., PayPal).
Once we have received your payment in full, we will send you a confirmation email and your Dealers' Den table will be secured.
Please note:
Dealers from outside of Canada should also make sure that they are in compliance with the requirements to sell their wares in Canada