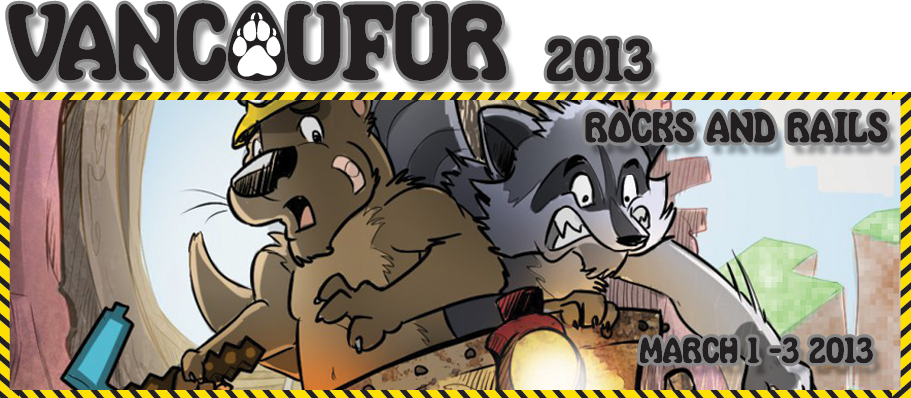 Welcome to VancouFur's official website! But what is VancouFur?
VancouFur is Vancouver's first furry convention. Held in beautiful Vancouver BC, the home of the 2010 Olympic and Paralympic Games, VancouFur is surrounded by some of the worlds most beautiful scenery. Vancouver prides itself on its city's rich history and gorgeous scenery, as well as its fantastic shopping and tourist destinations.
VancouFur is in its fourth year as an official furry convention and is looking forward to creating an experience that will bring the furry world to Western Canada. We also strive to educate as well as entertain in the fields of arts, crafts, culture and other aspects of the furry fandom.
If you have any questions or would like to know more about VancouFur please visit our Contact Page to contact VancouFur's wonderful staff
June 13th 2014 - VancouFur's 2015 Site Finally Live!
Greeting Gansters and Gumshoes!
VancouFur's 2015 website is finally live! We have all sorts of great things happening this year and the staff is hard at work getting it all ready for you!
VancouFur needs you!
VancouFur is run on Volunteers of all sorts and we are always in need of awesome people to help run the convention!
Even if you can only volunteer a couple of hours at the convention or interested in running a whole department. We need every bit of help.
So saunter over to our Volunteers Page and fill out the form and out staff members will get back to you as soon as they can!